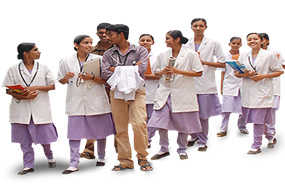 Safe Sterile Club is an strong Communication tool and a link to connect with other sterilization community.
In India we have nursing homes starting from 4 to 40 beds performing surgeries where there is no specific CSSD department and it is the OT nurse who shoulders this additional responsibility they even perform high risk and major surgeries. The safe sterile club will bridge the knowledge gap OT nurses wrt sterilization, decontamination and educate them towards different aspects of sterilization.
Mission
Bring together renowned CSSD and Microbiology personnel to share best practices to the Hospital/Nursing home owners and their staff.
Vision
To empower every nursing home/hospital with adequate knowledge access to literature and relevant tools to ensure better patient outcomes.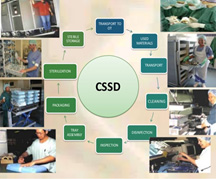 Is the Sterilization process same for Nursing home and Hospital?
Sterilization process is very essential in medical centers and hospitals due to the need of having safe environment for patients. This is because hospitals are quite prone to deadly bacteria ,fungi and viruses among other microorganisms that can cause serious health complications.
Sterilization of medical instruments goes a long way in ensuring that the safest instruments are used for all medical procedures. According to statistics and research studies ,sterilization is effective by 100% if done via correct process .This is because the latest advancements in present day technology have gone a long way in enhancing this treatment of medical instruments.
The central sterile services department (CSSD), also called sterile processing department (SPD), sterile processing, central supply department (CSD), or central supply, is an integrated place in hospitals and other health care facilities found in some of the big and small hospitals, that performs sterilization and other actions on medical devices, equipment and consumables; for subsequent use by health workers in the operating theatre of the hospital and also for other aseptic procedures.