The membership of the safe sterile club is open to individuals (Doctor/Hospital owner/CSSD/Micro-Bio personnel) and to organisations (Hospital and Nursing homes only).
Benefits of our membership
Updates/articles on all relevant topics pertaining to Infection control, Sterilization, Patient Safety and many more on weekly and monthly basis.
Invitation to be a part of regular meetings / panel discussions by subject experts.
Network with other stakeholders in the field of healthcare for sharing best practices and overcoming challenges & many more activities.
An opportunity to get your queries answered on matters of concern related to sterility and sterility assurance.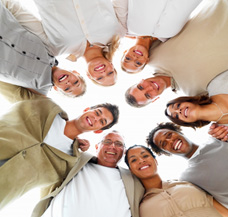 EXCELLENT HEALTHCARE SEMINARS/WORKSHOPS BY EXPERTS.
JOIN HANDS WITH SAFE STERILE CLUB TO ENHANCE YOUR KNOWLEDGE AND UPGRADE YOUR SKILLS
To became a part of SSC, kindly fill the membership form and submit it
BE THE FIRST ONE TO JOIN SAFE STERILE CLUB
It will be great opportunity for health professionals to learn and exchange their expertise and experience to upgrade their academy and practical knowledge with SSC.